Vonn claims super combined title after Russian race cancelled
Vail's Lindsey Vonn won the season's second World Cup discipline title in two days today when a super combined race scheduled for the Rosa Khutor 2014 Olympic venue was cancelled due to soft and unstable snow.
The race won't be made up this season, handing Vonn the 14th discipline title of her storied career. Saturday she won her record-tying fifth consecutive downhill title when she finished third in the downhill on the track that will be used for the Sochi (Russia) Winter Games in 2014.
"You never want to have a title clinched with a cancelled race," Vonn said. "I had it happen to me at the World Cup Finals last year with the overall globe, and I've won a super combined title with a cancelled race. It's tough when you only have three [super combined] races."
Vonn still has a commanding lead in her quest to reclaim the overall title from Germany's Maria Hoefl-Riesch, Saturday's downhill winner and the default overall champion last season by a handful of points. When the final race was cancelled due to weather last March, Hoefl Riesch broke a string of three straight seasons in which Vonn had claimed the overall crown.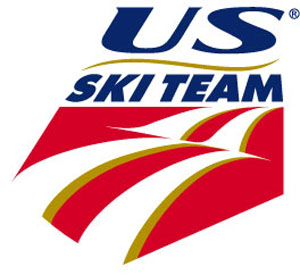 Vonn said race organizers worked hard after new snow fell overnight Saturday in Russia.
"They did everything they could and they definitely made progress, but unfortunately it wasn't safe enough to race," Vonn said. "I'm really happy with the decision because safety is the most important thing."
Overall, Vonn feels good about the course for the Sochi Games.
"I feel comfortable on this hill and I had a chance to get another look at how the super G would potentially run," Vonn said. "I feel ready for the Olympics and I'm psyched about this hill."
The World Cup tour now moves to Moscow for a night parallel slalom held at the Luzhniki 1980 Olympic Complex. The race will be held on a special ramp constructed to 170 feet high and more than 535 feet long.
The top 15 World Cup athletes from each gender are eligible to compete. Vonn, Julia Mancuso (Squaw Valley, CA) and Ted Ligety (Park City, UT) will represent the U.S. Ski Team.
"Moscow should be fun," Vonn said. "We're going to have a big opening press event with Soelden and Oberburgl-Hochgurgl, our European training base, who's also sponsoring the race. I've never been to Moscow before, so I'm really excited to see the city. I've heard that this event is a lot of fun with tons of people watching, so I'm really looking forward to it."
---

16 Comments on "Vonn claims super combined title after Russian race cancelled"