In wake of Wolf Creek slide death, officials issue 'Special Avalanche Statement' for holiday weekend
Citing "very serious" avalanche conditions, the Colorado Avalanche Information Center (CAIC) has issued a "Special Avalanche Statement" for the Colorado mountains starting this morning and lasting through the entire President's Day Weekend.
The statement comes on the heels of yet another avalanche death Thursday in Colorado's "side country" near Wolf Creek ski area. A Keystone ski patroller skiing on his own time was reportedly killed in a slide near the southern resort.
The Wolf Creek victim was a "first-year, exchange Keystone ski patroller from New Zealand," according to the Summit Daily News. His death is the sixth avalanche fatality so far this season in Colorado, which has seen an unusually unstable snowpack because of drought conditions in December and abundant snow in January and February.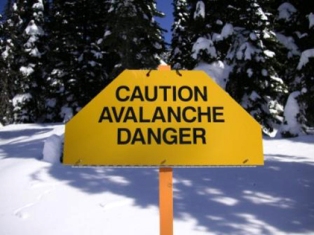 "Over the last week seven people have been caught in avalanches," CAIC's Scott Toepfer wrote on the group's website. "Two people have been seriously injured and required hospital care. Very large avalanches have been reported across the state. This trend is expected to continue through the holiday weekend.
"Do not let the upcoming holiday weekend or the nice weather in any way fool you into thinking the avalanche conditions are anything but very serious across Colorado."
Extreme caution should be used by any snow riders considering traveling in the Colorado backcountry. Carry beacons, shovels and probes, don't ski or snowboard alone and frequently check the CAIC website for the latest conditions.
Relatively dry and sunny weather is forecast for Saturday and Sunday, but another storm is moving in Sunday night into Monday morning.
The Summit Daily reports a recent slide also injured a snow rider in Mushroom Bowl in Vail's backcountry. Last month, 13-year-old Taft Conlin of Eagle died in an avalanche in a closed area on the Prima Cornice run on Vail Mountain.
Early last season, Wolf Creek Ski Patrol director Scott Kay died in an inbounds avalanche while doing routine slide control work.

According to a joint CAIC and U.S. Forest Service press release today, since 1950, more people have died in avalanches in Colorado than any other state. The average number of avalanche deaths each season is six, and Colorado has already reached that number with two more months of active avalanche conditions remaining.

"Avoid traveling on or under slopes steeper than 30 degrees," the two agencies advised today. "The warning is directed toward backcountry areas, and does not involve ski areas, which carefully manage avalanche dangers.

"Backcountry travelers should always travel in groups and carry appropriate avalanche safety equipment, including a shovel, probe pole and avalanche rescue beacon. Even seasoned backcountry veterans are encouraged to brush up on their rescue skills."
---

18 Comments on "In wake of Wolf Creek slide death, officials issue 'Special Avalanche Statement' for holiday weekend"