More snow headed for Vail, Aspen this week
After a fairly powdery weekend at most resorts in the northern and central mountains – including Vail and Aspen – another round of snow is heading into Colorado's high country tonight and Monday morning.
While heavy snow is once again hitting the southern part of the state, most forecasts are calling for at least a few inches from Aspen to Summit County by Monday morning. Then another storm is set to roll into the state Tuesday night into Wednesday.
The new snow will fall on top of nearly a foot of fresh snow that's fallen since Wednesday of last week. Vail has finally topped 150 inches of cumulative snowfall this season, and all 31 lifts are now operating.
Opensnow.com is calling for 1-2 inches of snow this afternoon, 4-6 tonight and another 1-3 Monday morning at Vail, Beaver Creek and all of the Aspen-area mountains. Then another 1-2 inches are in the forecast for Tuesday, with 3-5 Tuesday night and another 1-2 Wednesday morning.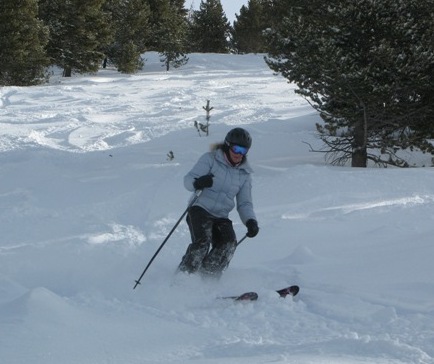 After that, things dry out Wednesday afternoon through Saturday, with another round of storms starting Sunday (just in time for President's Day).
Pent-up powder aggression had snow riders out en masse on Saturday, with cars lining the frontage roads in Vail for only the third time this season. The Colorado Department of Transportation (CDOT) cancelled its Rolling Speed Harmonization program today during peak traffic hours between 11 a.m. and 6 p.m.
The state highway agency scrapped the pace cars because the volume of traffic was expected to be too high for the program to be effective.
Traffic snarls won't be an issue during the upcoming weekday powder storms, but backcountry snow riding could be a bit problematic.
"Recent reports are mentioning that the snowpack is getting noisy again," Scott Toepfer of the Colorado Avalanche Information Center wrote this morning. "Rumbling collapses, cracking up to 200 feet across, and reactive pit tests. Time to raise the avalanche antennas again. It is not taking much new snow to create a reactive snowpack."
The avalanche danger was rated as considerable in both the Aspen and Vail/Summit County areas this morning.

---

6 Comments on "More snow headed for Vail, Aspen this week"