Sarah Burke on minds and in heavy hearts of ESPN Winter X Games athletes in Aspen
Aspen snowboard star Gretchen Bleiler wiped tears from her cheek as she and other athletes at the opening of Winter X Games dedicated this year's event to Canadian freeskier Sarah Burke.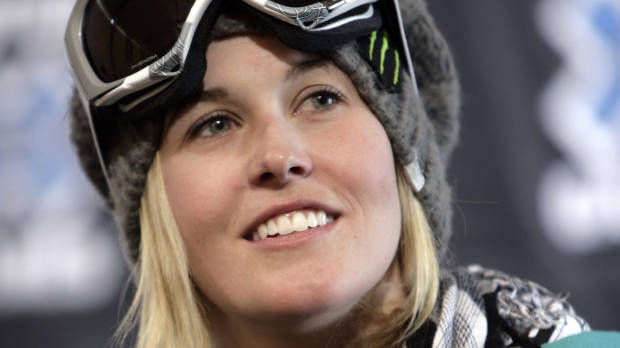 "This year is such a great time for us to all come together and do what we do best and celebrate Sarah," Bleiler said Wednesday afternoon. "She is X Games and is what X Games is all about. I think that's why this year is going to be better than ever."
Burke, a six-time Winter X Games champion, was injured Jan. 10 while training at a sponsor event at Park City Mountain in Utah. She fell in the halfpipe where her vertebral artery was torn, which led to severe bleeding on the brain, causing her to go into cardiac arrest, according to an official statement. She died last week.
Freeskiing pioneer Mike Douglas, also of Canada, recalled how he met Burke in the mid-1990s when she signed up for his ski camp and that he could tell right away that she had "it."
"She loved to fly," Douglas said. "... She had the talent, drive and passion to make it in this sport. With freeskiing being such a young sport at that time there were no female icons and Sarah stepped into that role right away. … The reason we have female skiing in the X Games can be attributed to Sarah Burke and the things she did. … This is the family she loved to surround herself with. She loved X Games."
"This Winter X Games is going to be in her spirit and in her memory," said ESPN host Sal Masekela. "If there is one thing about Sarah which she would want, she would want the show to go on."
A special tribute for Burke is planned today.
Here is a short video of Mike Douglas discussing why Burke is so widely loved:
And here is more from the X Games opening with remarks by Kelly Clark and Gretchen Bleiler, respectively
:
---

1 Comment on "Sarah Burke on minds and in heavy hearts of ESPN Winter X Games athletes in Aspen"