Beaver Creek opens Grouse Mountain on Saturday
More storms headed into Vail Valley middle of next week
Beaver Creek opens parts of Grouse Mountain on Saturday after five inches of new snow fell overnight Wednesday into Thursday morning.
Raven Ridge, Ptarmigan, Screech Owl and Roughed Grouse trails will open at Grouse Mountain, and Beaver Creek will have all 25 of its lifts and 70 percent of its terrain open for the season starting Saturday.
The resort opened Harrier and Roughlock trails on Thursday. Overall, Beaver Creek will have 1,242 skiable acres and 105 trails open this weekend.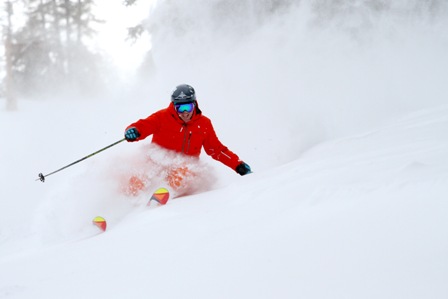 Opensnow.com is calling for a couple of inches of new snow for the Vail Valley on Tuesday, with a possibly much larger northern storm rolling through Wednesday into Thursday of next week.
The Haymaker Tubing Hill also opened on Thursday, with two lanes of tubing action on a newly designed and contoured hill. Tubing is offered from 1 p.m. to sunset every day, and reservations are available by calling (970) 754-5368.
Other family activities include the first annual Beaver Creek Loves Kids Winterfest celebration now through Dec. 31, including daily afternoon activities and events in Beaver Creek Village.
Activities include appearances from Santa and his elves, a Kids Winter Wonder parade, Disco Skate Nights, figure skating performances, an Animals of Winter presentation by the Denver Zoo, torchlight parade and fireworks.
Beaver Creek Loves Kids will take place again for President's Week Feb. 18-25; spring break March 10-31; and Easter week April 1-7.
For ski conditions and a full schedule of events and activities, go to www.beavercreek.com.
---

15 Comments on "Beaver Creek opens Grouse Mountain on Saturday"