Del Bosco looks to use mountain bike training to take World cup ski cross overall title
Vail Valley native and reigning world champion ski cross racer Chris Del Bosco hopes to get off to a fast start this weekend in opening World Cup action after training hard all summer in mountain bike competitions.
Del Bosco, racing for Canada because of his dual citizenship, has set his sights on capturing his first crystal globe as the overall World Cup winner after being the runner-up for three consecutive years.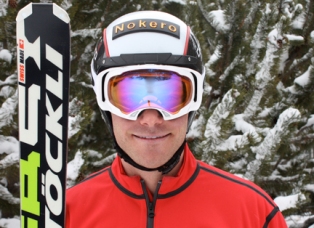 He's determined to get off to a strong start in Innichen/San Candido, Italy, where the first qualification run is scheduled for Friday, followed by men's and women's races on both Saturday and Sunday.
Del Bosco also hopes to help Canada hold onto its Nations' Cup crown as the No. 1 ski cross team in the world. Mostly, though, he wants that elusive overall individual title.
"The big goal is the overall title," said Del Bosco, who was second last year behind Austria's Andreas Matt. "Everything is looking good this year. I'm fired up."
Del Bosco switched up his training regime over the summer and went back to racing mountain bikes, something he hadn't done in the past few years. He enjoyed great success on two wheels, competing in two World Cup races and representing Canada in downhill at the world mountain bike championships.
Del Bosco, traditionally a slow starter when it comes to the ski cross season, is hoping the fitness he gained from racing bikes will help him get off to a flying start this year.
"I come on strong towards the middle of the season but I've always had to come from behind," Del Bosco said. "The last few seasons, heading in, I've not really been in that mode to just go and give it my all."

Del Bosco turns in top qualifying time

Editor's note: This result was added this morning [Friday, Dec. 16] after Thursday's preview post:

Del Bosco and Canada's Kelsey Serwa won the men's and women's qualification rounds in Innichen, Italy, today.

"It's always good to have a high seed going into the elimination round. I like our chances for tomorrow [Saturday]," said Eric Archer, Canada's head coach and former Vail Valley resident. "The results are definitely a sign that we are doing things the right way."
---

0 Comments on "Del Bosco looks to use mountain bike training to take World cup ski cross overall title"
Be the first to comment below.