Vail's Kloser carries sixth-place momentum into next World Cup moguls event in France
Best career result has U.S. Ski Team athlete feeling excited, confident
Vail's Heidi Kloser launched her 2011-12 season in style over the weekend in Ruka, Finland, recording her best result yet on the World Cup mogul-skiing circuit.
"I was really happy to finish in sixth place, even though it was not my best skiing," said Kloser, 19. "I feel like my skiing this year has improved a lot, and I look forward to making [more] improvements."
Olympic gold medalist and defending freestyle World Cup champion Hannah Kearney won the opener, and fellow U.S. Ski Team athlete Eliza Outtrim finished second. On the men's side, American Sho Kashima was runner-up to Canada's Michael Kingsbury.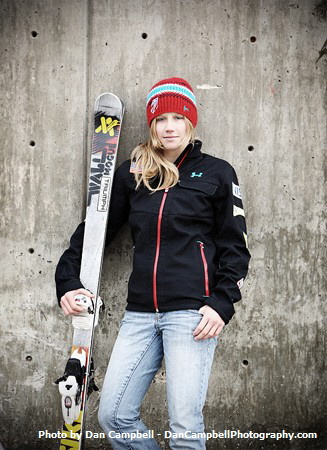 Ruka was the first go-around for a new format that, according to U.S. moguls coach Garth Hager, involves "a pretty quick turnaround from the round of 16 to the round of four. You need to treat it like a duals final -- you don't get much rest."
Kearney had some doubts heading into the event.
"I didn't exactly know what to expect from the new format, mainly because I had no concerns with the old format," Kearney said. "In the back of my mind, I was trying to save something for the finals. My second run was the worst of the day. I had to salvage my bottom jump and disguised it well and stayed in front.
"There's a little bit more of a physical component -- conditioning helps. I now have no complaints."
The squad is training for a few days in Ruka and then heading to the opening dual moguls World Cup event in Meribel, France. There had been some question about snow conditions there, but officials gave the green light earlier in the week.
The Vail Valley benefited from a lack of snow in France earlier this month when World Cup alpine races in Val d'Isere were cancelled and rescheduled for Beaver Creek. Vail racer Lindsey Vonn won one of those events – a super-G – last week.
Vail's Kloser feels confident heading to Meribel for the Dec. 20 event, and she also has high expectations for the snow conditions.
"Having a sixth place already makes me feel really excited," said Kloser, a Ski and Snowboard Club Vail athlete who will return to Vail over the holidays and help coach young SSCV athletes. "I am looking forward to powder skiing next week in France."
---

3 Comments on "Vail's Kloser carries sixth-place momentum into next World Cup moguls event in France"