Miller psyched to skip Val d'Isere World Cup, stay for extra races in Beaver Creek
American ski racing great loves home cooking, Birds of Prey course
Bode Miller feels right at home in Beaver Creek – and he knows its Birds of Prey World Cup course better than perhaps anyone on the circuit – so it's no surprise the 34-year-old American superstar is stoked to spend one more week in the Vail Valley.
"The World Cups here next week are good," Miller said Wednesday night at the new Tommy Bowers store in Solaris at Vail. "It's traditionally been a good place for myself and the team – the results usually come here – and then it's Colorado and the conditions are great and it's great weather."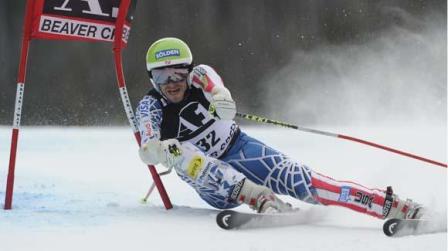 The five-time Olympic medalist was referring to the cancellation of Dec. 10-11 races in Val d'Isere, France, because of a lack of snow in Europe. International Ski Federation (FIS) officials announced late Wednesday that the French races are being rescheduled in Beaver Creek Dec. 6-8 after the three normally scheduled races this weekend.
"It's nice for us because the food is nice, we have great accommodations, the lodging, everything," Miller said of Beaver Creek. "For us it's definitely an upgrade from having to fly over to France, the jetlag, plus France is eight hours away from our next stop [in Val Gardena, Italy, Dec. 14-17) so it skips an eight hour drive right after World Cup."
Three of Miller's American male record 32 World Cup wins have come at Beaver Creek, first with a downhill in 2004 and then with a giant slalom in 2005. He has not won here since his downhill victory in 2006, but he doesn't seem to mind missing out on Val d'Isere, even though his first-ever World Cup win occurred there in a GS in 2001.
Park City, Utah's Ted Ligety is the defending GS overall discipline champion and also the defending Beaver Creek GS winner. He, too, doesn't seem to mind skipping Val d'Isere to compete in an extra GS and slalom in Beaver Creek next week after this weekend's downhill, super-G and GS.
"We've prepared really well here, so it's nice not to have to travel across the ocean in a hurry to do the [Val d'Isere] race," said Ligety, who won the season-opening World Cup GS in Soelden, Austria, in October.
Miller was fourth in Wednesday's downhill training, a mandatory requirement and official prerequisite to staging Friday's downhill run. With high winds and snow blowing in today, FIS officials tried to get in a training run Tuesday, but Miller and others determined some of the rollers were too dangerous and the course was modified for Wednesday's training.
"They just plowed all the big bumps over," Miller said. "There were five or six real danger areas and they just kind of flattened them out and it was fine."
The ageless Didier Cuche of Switzerland, who won last weekend's downhill in Lake Louise, Canada, and was second in the super-G, turned in the top training run time on Wednesday. Norway's Aksel Lund Svindal, who won the Lake Louise super-G, was ninth in training.
Young American speedster Travis Ganong, of Squaw Valley, Calif., was just 39th in Wednesday's training run, but he's confident on the famed course.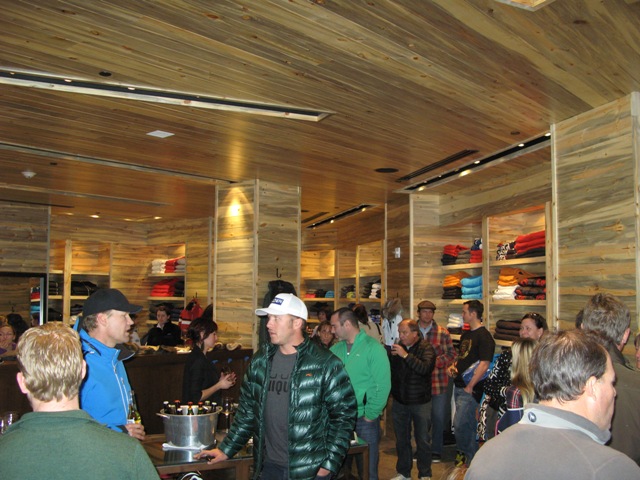 "For me, I'm fast on that hill; I don't know why," Ganong said last month during training at Copper Mountain. "Last year I was 7th in a training run there before the first race. The race was cancelled so I didn't get a chance to race downhill there, so this year I'm really looking to get on that hill and race and see what I can do. I definitely have a lot of confidence after that training run last year."
Ganong earned points in both of the speed events in Lake Louise last weekend, finishing 27th in the downhill and 28th in the super-G. Miller was the top American in ninth place in both races. Ganong loves what he's seen so far of the Birds of Prey course and is pumped for Friday.
"That hill is amazing," Ganong said. "It's prepared better than any other hill on the World Cup tour. The hill itself is really challenging and demanding and there's fun jumps, good gliding sections, technical sections, it has everything."
Friday's downhill starts at 11 a.m. at Red Tail Camp. It's free and open to the public, with free shuttle rides out of Beaver Creek Village. Saturday's super-G also starts at 11 a.m., and Sunday's first run of GS is at 9:45 a.m.
Go to www.bcworldcup.com for more information and to see the full schedule for next week's races, including the first ever women's super-G on the Birds of Prey, featuring hometown favorite Lindsey Vonn on Wednesday, Dec. 7.
---

21 Comments on "Miller psyched to skip Val d'Isere World Cup, stay for extra races in Beaver Creek"