Ski racing officials move up Beaver Creek downhill training as Arctic cold front looms
Val d'Isere races won't be added to Beaver Creek, Aspen
Alpine ski racing organizers will always tell you, if you need some new snow, schedule a downhill.
It's been a while since the Vail Valley received any significant snowfall, with weak systems producing little precipitation the last couple of weeks.
But the International Ski Federation (FIS) has moved up a downhill training run for this weekend's Birds of Prey men's World Cup races in Beaver Creek because of an Arctic cold front moving into Colorado on Thursday.
"There are a couple of systems on the horizon on Thursday and Saturday," the Vail Valley Foundation's John Dakin said today. "[FIS] just wants an insurance run."
By rule, a World Cup downhill cannot be held unless at least one training run has been completed. The best ski racers in the world were set to train on Wednesday and Thursday, but FIS officials want to make sure at least one run is completed Tuesday.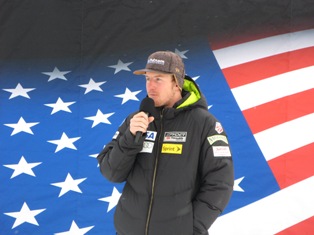 The official men's downhill on North America's most daunting speed track is set for Friday – a chilly weather window on most long-range forecasts. Last year's downhill was scrapped due to inclement weather because it's tough to go up to 80 mph in high winds, low visibility and soft snow.
While temperatures are supposed to plummet starting Wednesday night, forecasters are only calling for a couple of inches of new snow through Thursday. The men's super-G is slated for Saturday, with a giant slalom on tap Sunday.
Racing action is free and open to the public, although access to the Red Tail finish stadium will likely be limited to shuttle buses out of Beaver Creek Village. The mountain is open to the public but skiable terrain is currently limited to about 20 percent of the mountain. As of today, Beaver Creek had 13 of 25 lifts running and 27 of 149 trails open.
Vail opened three more lifts to the top of the mountain late last week and over the weekend, with Chairs 2, 3 and 4 now providing top-to-bottom skiing. Vail has 12 of 31 lifts running, 531 skiable acres and 36 of 193 trails now open.
Dakin also reports FIS officials are counting on Europe to break out of its snow slump by the following weekend, when Val d'Isere, France, is supposed to host World Cup action. There was some speculation Beaver Creek might pick up extra races if Val d"Isere doesn't have enough snow.
"FIS decided to bank on Val d'Isere, so there will be no additional races in Beaver Creek," Dakin said.
---

3 Comments on "Ski racing officials move up Beaver Creek downhill training as Arctic cold front looms"