Attorney disputes 'legal uncertainty' around Clinton-era roadless rule, says state rule not needed
An environmental attorney who argued in favor of the 2001 Roadless Area Conservation Rule before a federal appeals court says there are only two legal options left for opponents of the Clinton-era rule and backers of state-specific rules like Colorado's – and both are long-shots.
Earthjustice attorney Jim Angell told the Colorado Independent that last week's decision by the Tenth Circuit Court of Appeals rejecting a 2008 Wyoming federal court decision and backing the Clinton rule undermines Colorado's contention that it needs its own rule because of legal uncertainty.
"Really, for all intents and purposes this is the certainty we're going to get in this region, and what's really going on is the state [of Colorado] wants its rule and is using alleged legal uncertainty as an excuse for its continued support for it," Angell said.
The proposed Colorado Roadless Rule, first floated in 2005 when the Bush administration set aside the Clinton rule and later allowed individual state rules for the management of roadless federal lands, contains too many road-building exemptions for logging, coal mining and oil and gas development, conservation groups contend. But Colorado has stayed the course because of various legal challenges to the 2001 Clinton rule.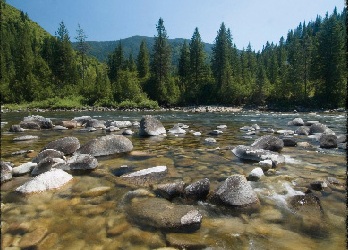 "This ruling does not preclude further litigation, which could continue to create uncertainty," Colorado Department of Natural Resources Executive Director Mike King said
after last week's appeals court decision
. "As a result, we will continue working to finalize the Colorado rule so we can provide clear and appropriate direction on the management and protection of national forest roadless areas in Colorado."
But Angell said very few legal options remain open.
"I suppose the other side can ask the entire court to take the case en banc or they can seek [U.S.} Supreme Court review, but given this opinion and the fact that it aligns perfectly with the
Ninth Circuit review [in 2009]
, both of those are extreme long-shots," Angell said. "But if that is really the certainty they wanted, then it would only be a short wait to resolve that process."
There are 4.2 million acres of roadless federal lands in Colorado, and King says the Colorado rule is based in large part on the 2001 rule – with some key differences.
"Starting in 2005, Colorado has been engaged in an extensive public involvement process to develop consensus on a rule that makes sense for the various needs and uses of our forests while also finding ways to provide strong protection of these lands," King said.
"That process has benefitted from updated backcountry inventories for true roadless characteristics, the identification of high-value fish and wildlife habitat, and developing narrowly-tailored accommodation of activities critical to local economies that also includes wildfire protection for mountain communities."
The only other state to petition the federal government for a state-specific rulemaking process was Idaho. The Idaho rule has been finalized and put into place for management purposes but is being challenged on appeal in the Ninth Circuit Court.
---

7 Comments on "Attorney disputes 'legal uncertainty' around Clinton-era roadless rule, says state rule not needed"