Pro-business advocacy group active in Colorado politics targeted by Montana attorney general
A pro-industry, anti-environmentalist non-profit first registered in Colorado and now operating out of the Washington, D.C. area is "clearly spending money to influence Montana elections," an assistant attorney general in that state argued this week.
"Voters have a right to know who is speaking in the run-up to the elections with regard to candidates and ballot issues," Assistant Attorney General Andrew Huff told District Judge Jeffrey Sherlock of Helena on Wednesday, according to the
Billings Gazette
. "That's a major part of all of these disclosure frameworks. They allow voters to get the information they need, to know who is making expenditures and contributions."
American Tradition Partnership (ATP), formerly known as Western Tradition Partnership (WTP), is challenging three different Montana election laws, including disclosure requirements, donation limits and a
ban on corporate campaign spending
. Huff asked Sherlock to reject ATP's request to declare the long-standing laws unconstitutional.
An attorney for ATP, Jim Brown of Helena, told the judge, "We have the right to make sure constitutional laws are being applied and the commissioner (of political practices) followed the correct process and applied correct Montana laws." Judge Sherlock reportedly will rule on the case at a later date.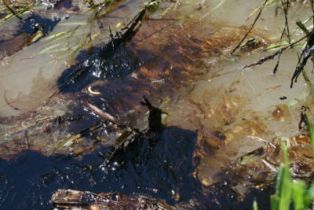 ATP's Colorado ties run deeper than first being registered in this state in 2008 by Republican operative Scott Shires. The group ran notorious campaign fliers targeting state Sen. Gail Schwartz, D-Snowmass, in the 2010 election, prompting calls for tougher state campaign disclosure laws aimed at 501(c)4 groups. And it filed suit challenging Colorado's renewable energy standard, which is one of the most aggressive in the nation and has been repeatedly championed by Schwartz.
Last year, then Montana Commissioner of Political Practices Dennis Unsworth ruled that WTP's campaign of anonymous fliers targeting Democrats and some moderate Republicans seeking state legislative offices "raised the specter of corruption" and should be the subject of a formal complaint by the attorney general's office. The Montana AG wants Judge Sherlock to reject the group's attempts to have the complaints thrown out and to allow the cases to go to trial.
Last summer, in the wake of a massive ExxonMobil pipeline failure that spilled oil into the Yellowstone River, ATP Executive Director Donald Ferguson flew to the site of the spill to defend the company's actions and decry environmentalist complaints.
One of the property owners impacted by the spill was a moderate Republican who still has a complaint pending against WTP for fliers mailed out during her 2010 bid for the state legislature.
Unsworth, in his report on the group last year, cited its actions in a 2008 Garfield County commissioner race in Colorado, where two Democrats were defeated by an influx of oil and gas money. WTP sent out mailers in that race, and Shires was fined for campaign finance violations and defended by former conservative election attorney Scott Gessler, who is now Colorado's secretary of state.

---

63 Comments on "Pro-business advocacy group active in Colorado politics targeted by Montana attorney general"