Oil, gas industry gushing over Rep. Scott Tipton
Aspen dirt pimps, Denver strip club owner also stuff dollars in his GOP string
Oil and gas money is greasing the wheels of U.S. Rep. Scott Tipton's reelection campaign, which more than doubled its fundraising bounty for the quarter that just ended, public records show.
The freshman congressman from Colorado's 3rd District raised roughly $300,000, according to campaign finance reports filed over the weekend. The sum is a marked improvement from the previous quarter when he raised just $147,000 and was widely panned as one of the GOP's worst fundraisers.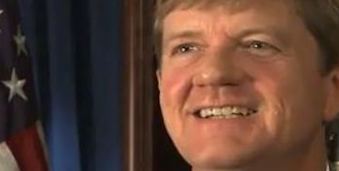 Russell Gordy, owner of SG Interests in Houston, Texas, his wife and his employees are among the congressman's biggest boosters, collectively contributing $10,600 to his campaign coffers to date. SG Interests is seeking federal approval to commence exploratory drilling on leases that cover 32,000 acres of public land in a section of the Thompson Divide area that is in the congressman's sprawling district.
Since taking office in 2011, Tipton has been a cheerleader for oil and gas and he has worked to weaken the Environmental Protection Agency and other bureaucracies that regulate the industry. He has not yet taken a position on Thompson Divide and is in the process of gathering stakeholder input.
Upon reviewing the congressman's latest finance report, Tipton's challenger, Sal Pace, didn't seize on the oil and gas ties but instead issued a press release titled "Here's a Tip — Don't Loan Scott Tipton Any Money" in reference to a $110,000 debt listed in the Republican's report.
"How would you feel if Scott Tipton owed you $110,000? He has had enough money to pay off his campaign debt to a Colorado company for more than half a year, yet he has refused to," the Democrat said in his prepared statement. "With Congress having to address serious fiscal problems in America, how can we trust Scott Tipton to make good choices when he can't even balance his own budget?"
Joanna Burgos, a spokeswoman for the National Republican Congressional Committee, responded that Tipton paid off the debt in October, and that it will be reflected in the next reporting period. She said Pace is trying to distract from his "weak" fundraising haul of $165,000 for the quarter that just ended.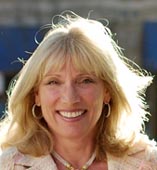 "If Sal Pace wants to talk about debt, we're happy to discuss the trillions in debt that his party has put on the backs of our children and grandchildren," Burgos said.
To date, Tipton has raised almost $655,800 and has $510,800 on hand while Pace has raised about $267,500 and has $212,600 on hand.
The incumbent's recent windfall can, in large part, be traced back to a fundraiser hosted by former Colorado gubernatorial candidate Marc Holtzman, who brought House Speaker John Boehner to his Aspen home to mingle with Tipton and a well-heeled crowd. Holtzman, his wife and his father collectively donated $6,000 to Tipton, records show. Other Aspen denizens gave generously too. Aspen area real estate brokers Lorraine Winnerman, Anthony Scheer, Shellie Roy, Arthur Martin and John Ginn made the list along with election activist Marilyn Marks, construction kingpin Mark Gould, Colorado Mountain College President Robert Spuhler and others from the Roaring Fork Valley.
Colorado Women's Hall of Fame inductee Sue Anschutz-Rodgers, who manages Crystal River Ranch in Carbondale, is also helping bankroll Tipton's reelection bid to the tune of $5,000.
Tipton, as it turns out, is a sexy name in Colorado's conservative circles.
He even landed $1,300 from Deborah Matthews, owner of the Glendale strip club Shotgun Willie's.
Another name to highlight in the congressman's latest financial disclosures is Fred Malek, a Virginia power broker who was implicated in former President Richard Nixon's crusade against Jews and resigned from the Republican National Committee in 1988 because of it. Malek has so far contributed $2,500 to Tipton's reelection.
But while physicians, lawyers, ranchers, businessmen and retirees are all filling the congressman's coffers, the one industry that is hard to ignore when reviewing Tipton's contributors is oil and gas.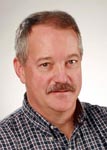 Other contributors to the campaign who work in the extraction industry include Bentek Energy CEO Porter Bennett of Evergreen who has given him $5,000 so far in the 2012 election cycle; Smith Interests owner Stuart Smith of Houston ($2,500); Smith Interests' Michelle Hendry of Houston ($2,500); Smith Management Co. owner Lester Smith of Houston ($2,500); Kiva Energy Co. President Albert Haertlein of Houston ($2,500); Laramie Energy CEO Bruce Payne of Denver ($2,500); Cimarex Energy executive Thomas Jorden of Centennial ($2,500); Pel-Tex Oil Company President Wynne M. Snoots of Houston ($2,500); Alexco Resource Corp. Vice President Joseph Harrington of Denver ($1,500); Anschutz Exploration's Marguerite Timbel of Denver ($1,500); Alpine Gas geologist Gilman Hill of Centennial; Gilbert Stewart Operating's Scott Stewart of Denver ($1,000); Arch Coal engineer Eugene Diclaudio ($450); Great Northern Gas Company executive Tom DiGrappa ($250); Williams Companies regional manager Shane Henry of Lakewood ($250); Power Company of Wyoming Vice President Roxanne Perruso of Denver ($250); Energy Strategies President Scott Gutting of Salt Lake City ($250); Anschutz Exploration's William Miller of Littleton ($250); Western Fuels mine manager Robert Wade of Nucla ($100); and Berry Petroleum manager Thomas Hogelin of Parachute ($25).

Holtzman, who hosted Tipton's big fundraiser in Aspen, is chairman of Indus Gas Ltd., an oil and gas exploration company with assets in India. He is also vice chairman of the British investment bank Barclays Capital.
---

64 Comments on "Oil, gas industry gushing over Rep. Scott Tipton"