Critics question cozy relationship between oil and gas regulators, energy industry
Burleson LLP, a top national energy law firm that recently opened a Denver office, this week announced the hiring of one of the top enforcement officials from the Colorado Oil and Gas Conservation Commission (COGCC) – the state agency that regulates oil and gas drilling.
The firm on Tuesday issued a release announcing it has hired Robert A. Willis, who "has joined the energy law firm's Denver office and will concentrate his practice in oil and gas law, with a specialty in regulatory affairs." Willis previously served as acting hearings manager, enforcement officer and hearings officer for the COGCC.
"Rob has a comprehensive understanding of the commission's unique legal requirements and has played an important role in key decisions affecting the energy industry in Colorado," Burleson managing partner Rick Burleson said in a press release. "His qualifications and capabilities make him a tremendous asset to the firm and to companies operating in unconventional resource plays throughout the Rocky Mountain region."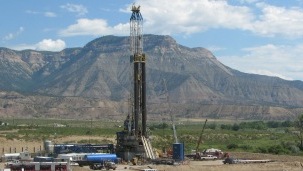 But the move raised some eyebrows in the environmental community. Off the record, at least one official with a conservation group expressed dismay at the seemingly cozy relationship between state regulators and industry representatives.
On the record, Western Slope advocacy groups are quite concerned that the COGCC is not doing enough to enforce state regulations and levy fines against oil and gas companies that habitually spill toxic fluids.
"According to a recent Denver Post article, in fact, it seems the more a company pollutes and spills, they are rewarded with state recognitions," Leslie Robinson of the Grand Valley Citizens Alliance told the Colorado Independent in an interview earlier this month. She was referring to a Sept. 13 Post article pointing out that companies are rarely fined for spills, and, in some cases, receive COGCC awards despite spills of hydraulic fracturing and other fluids.
"That must be one happy awards party the state and the industry celebrate," Robinson said. "Imagine all the back-slapping, 'Brownie, you're doing a heckuva job' jive going on. But, of course, the public isn't invited to participate or give input. It makes one wonder to whom our county and state officials really answer to -- because it obviously isn't the public."
Also in an interview earlier this month, COGCC director David Neslin told the Colorado Independent that enforcement actions have been and will continue to be a top priority – especially old cases.
"We've made it a priority for the last year to get rid of enforcement matters that date from prior to 2010, and as part of that we've been working through a lot of these older matters and that has involved resolving some matters where operators have gone out of business or are no longer operating in the state," Neslin said, referring to a pending record fine against a bankrupt operator.
The COGCC also has been taking heat over its handling of hydrogen sulfide emissions (H2S) from drilling operations on the Roan Plateau on the state's Western Slope. Emissions associated with drilling operations are the topic of a U.S. Environmental Protection Agency (EPA) hearing today at the Colorado Convention Center in Denver.
However, Neslin points out that the state agency is addressing the H2S issue and also has made good progress in working through old enforcement cases. He also says the state should have a new hydraulic fracturing chemical public disclosure rule by the end of the year.
That will no doubt be a topic of intense scrutiny for industry representatives such as Burleson and its new hire Willis.
---

640 Comments on "Critics question cozy relationship between oil and gas regulators, energy industry"