Hamner to run for state House seat in proposed new Eagle, Summit, Grand County district
Eagle County, Vail would join Aspen area in new state Senate district
State Rep. Millie Hamner, a Summit County Democrat, made it clear on Monday that she's running for the state House in 2012 and expects a tough fight from a Republican challenger. Hamner was appointed to replace Christine Scanlan in House District 56 late last year.
The bipartisan Reapportionment Commission last week completed its recommendations for reshaping state House and Senate districts, and HD56 will look very different after the 2012 election, pending approval by the Colorado Supreme Court. Western Eagle County and all of Lake County likely will be shaved off the district, while Grand County will be added.
"An interesting facet of these changes is that there currently is a state representative in Grand County, Republican Randy Baumgardener, who resides in Hot Sulphur Springs," Hamner wrote in an email. "It is unknown at this time whether or not he will be my opponent in the November 2012 election."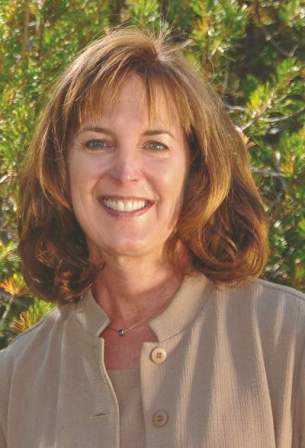 Baumgardener is one of the more conservative state representatives, and Republicans have not fared well in the last few elections in HD56, which will become HD26 after 2012. Hamner and Baumgardener will continue to represent their current districts until January of 2013, but would have to run for election in the proposed new district.
"Although these changes present a new challenge to me, I've always operated as if I'll have a tough race in 2012," said Hamner, who was appointed to replace Scanlan when she resigned to serve as Gov. John Hickenlooper's director of legislative affairs and strategic initiatives. Hamner is the former superintendent of the Summit County School District and spent 23 years as a teacher and administrator in Eagle County.
A previous GOP candidate who took on Scanlan in HD56 in 2008 told the Colorado Independent in an earlier interview that the district has turned too blue for a viable Republican challenger.
"I was proud to carry the Republican flag in 2008 and I would never change a thing about the past," former Beaver Creek filmmaker Ali Hasan said. "That said, HD56 is a very blue district. Yes, it is fiscal conservative, but Republicans, like with many districts, have alienated the voters of HD56 with their social issues. Personally, I don't know of many Republicans who could win HD56."
Eagle County west of Gypsum is largely conservative, but so is most of Grand County, with the exception of the east end near Winter Park ski area. The ski towns of Eagle and Summit counties have mostly voted for Democrats the last two elections.
On the Senate side, Eagle and Lake counties, currently part of HD56 and respectively home to Vail ski area and the historic mining town of Leadville, would move from Senate District 8 (represented by Republican Jean White of Hayden) to SD5, represented by Democrat Gail Schwartz of Snowmass Village near Aspen. SD5 would lose the six counties that make up the remote San Luis Valley (Alamosa, Conejos, Costilla, Mineral, Rio Grande and Saguache).
"These changes to my district are bittersweet," said Schwartz, a powerful legislative voice for renewable energy who narrowly won re-election in 2010. "I will truly miss representing the San Luis Valley given the relationships that have developed over the past six years, but I welcome the chance to represent Eagle and Lake counties and look forward to getting to know new constituents and their issues."

---

739 Comments on "Hamner to run for state House seat in proposed new Eagle, Summit, Grand County district"