USA Pro Cycling Challenge VIP packages announced, including Vail, Avon stages
The USA Pro Cycling Challenge, a free event taking place in Colorado August 22-28, 2011, has announced a VIP travel package that allows a few lucky spectators to get as close to the race and the riders as possible when the event comes to Vail and Avon.
"We've designed programs with one incredible day after another," said Shawn Hunter, co-chairman of the USA Pro Cycling Challenge. "This is a unique opportunity to combine the inside-track experience with all that's great about riding through the Rocky Mountain terrain. There will be no shortage of memories created."
Visitors to Vail and Avon have a special opportunity to watch two stages of the USA Pro Cycling Challenge within one valley. Vail hosts a time trial on Thursday, August 25 and Avon hosts a stage start on Friday, August 26. An entire weekend of events surrounding the USA Pro Cycling Challenge is planned for residents and visitors to experience and enjoy in each community.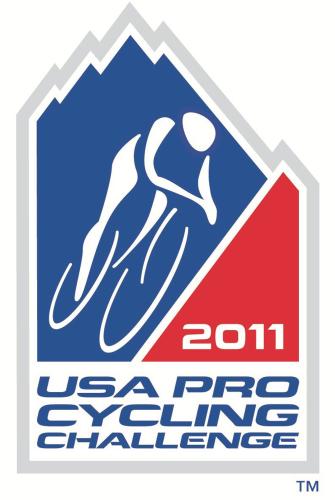 The Vail Time Trial VIP package is among three exclusive travel packages offered by the 2011 USA Pro Cycling Challenge:
VAIL TIME TRIAL: AUGUST 24-27 (4 days, 3 nights) - $2,295
Vail in the summer is a delight, topped off here with live viewing of the race's punishing mountain time trial stage. The stage start is in the heart of Vail Village, just a few steps from our luxurious resort accommodations. Above and beyond our front-row VIP seats for the spectacular racing, it's a unique opportunity to see some of the top pro cyclists in the world as they warm up and make final preparations for this crucial individual race against the clock. Our stay is rounded out the following day with a leisurely morning at the Stage 4 start in nearby Avon.

Program Highlights:
- 3 nights accommodations at a select, deluxe resort in the heart of Vail Village, just a short walk from the August 25 Time Trial stage start line.
- Stage 3 start viewing from VIP seating with catered buffet and live TV feed.
- Stage 4 start viewing from VIP seating with catered buffet and live TV feed in Avon (including transfers to/from Vail).
- Gift bag, official event merchandise.
- Special access to post-stage press conferences.

Additional Options & Upgrades:
- Airport transfers (Denver, Eagle-Vail, or Aspen)
- Ride preview of individual time trial course
In addition to the Vail Time Trial package, the other two VIP packages feature a mid-week experience in Aspen and the final weekend package in Breckenridge, Golden and Denver.
The VIP tour packages are being handled by VeloSport Vacations, selected as the Official Tour Travel company for the 2011 race. It will also help manage VIP and hospitality programs associated with the event. VeloSport Vacations has managed consumer and corporate programs in conjunction with the Tour de France since 1990. The company has provided guests exceptional experiences at many other major races, including Paris-Roubaix, Tour of Flanders, Tour of Italy and the Dauphine.
"VeloSport has more than twenty years of experience hosting cyclists and VIPs at major events in the U.S. and Europe," said Hunter. "Fans and recreational cyclists coming to Colorado will benefit immensely from the unique experiences only VeloSport can create."
To reserve one of the limited spots in any of the VIP packages, please e-mail experience@usaprocyclingchallenge.com or visit www.usaprocyclingchallenge.com for more information.
About VeloSport Vacations:
In operation since 1990, VeloSport Vacations is the most experienced provider of consumer tour travel and corporate hospitality programs for major cycling events. An industry innovator, the company was the first to use helicopter transfers to avoid mountain-top traffic jams. VeloSport also pioneered the hiring of staff from the professional cycling world, including soigneurs, mechanics and former pro cyclists. Supported by unparalleled logistical planning, VeloSport guests spend less time getting there and more time having fun.
About the USA Pro Cycling Challenge:
The USA Pro Cycling Challenge is expected to be the largest spectator event in Colorado history and one of the largest sporting events to ever take place in the United States. For seven consecutive days, 128 of the world's top athletes will race across nearly 600 miles through the majestic Rockies, reaching higher altitudes than they've ever had to endure, more than two miles in elevation. It's the best of the best in professional cycling, competing on a challenging course through some of America's most beautiful scenery.
Spectators of this race will see Olympians, World Champions and Tour de France competitors. Fans worldwide will have access to the competition and riders like never before with the most advanced, interactive online, smartphone and broadcast television experience presented to date in professional cycling. The USA Pro Cycling Challenge is expected to be one of the biggest and best races worldwide... America's answer to the Tour de France.
The inaugural USA Pro Cycling Challenge will take place August 22-28, 2011, starting in Colorado Springs and traveling to Salida, Crested Butte/Mt. Crested Butte, Gunnison, Aspen, Vail, Avon, Steamboat Springs, Breckenridge and Golden, with the final finish in Denver. With more than one million spectators expected at the event, as well as national television exposure on NBC and the cable network VERSUS, the USA Pro Cycling Challenge will be the race to celebrate in America.
---

4 Comments on "USA Pro Cycling Challenge VIP packages announced, including Vail, Avon stages"