Vail Snow Daze tickets now on sale for Wilco, Michael Franti & Spearhead, The Shins
Tickets are now on sale for Vail Snow Daze headliner concerts, part of Vail's 50th anniversary celebration. The Vail Snow Daze lineup includes shows from Wilco on Dec. 15, Michael Franti & Spearhead on Dec. 14 and The Shins on Dec. 13. All concerts will take place in Vail's Ford Park.
General Admission tickets for individual concerts range from $29.50 to $39.50. A General Admission Three-Concert Pass, which will give holders access to the general admission area at all three concerts, is available for just $99. A limited number of Private Reserve passes for individual concerts are available for just $110-$125 and a Private Reserve Three-Concert Pass is available for $279. Private Reserve passes give holders access to preferred viewing of the stage in Ford Park, complimentary food and complimentary alcoholic and non-alcoholic beverages.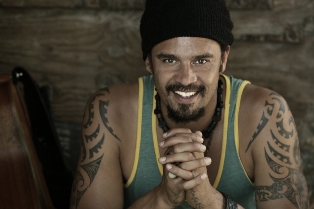 As all ticket prices will increase after Dec. 11, guests are encouraged to purchase tickets early. Visit www.vail.com/snowdaze to purchase tickets and get full details on Vail Snow Daze.
Founded in 1962, Vail will celebrate its 50th anniversary throughout the 2012-2013 winter season and into the summer of 2013 with a series of events, parties, concerts and more. Vail Snow Daze 2012 is part of this special celebration.
In addition to the headliner concerts, Vail Snow Daze will feature events that celebrate Vail's 50th anniversary. On the evening of Friday, Dec. 14, guests are invited to attend the premiere of a full-length documentary film about Vail's rich history at the Vail Mountain Marriott Resort. Tickets for the film premiere are free, but a limited quantity is available. Visit www.vail.com/snowdaze to reserve tickets for the film premiere, which will be available beginning on Friday, Nov. 16. On Saturday, Dec. 15, Vail will officially celebrate its 50th year with a birthday party in Mountain Plaza. This birthday celebration will feature appearances from Vail dignitaries and original founders, a fireworks show and more. Admission to the birthday celebration is free and open to the public. Visit www.vail.com/snowdaze for more details on these events.
For more information on Vail Snow Daze, including the full schedule of events and ticketing information, visit www.vail.com/snowdaze.
Vail Snow Daze is presented by Vail Mountain, Bud Light, Sprint, Cadillac, Pepsi and Town of Vail and sponsored in part by GoPro, Helly Hansen, Maui Jim, Vail Daily and KZYR.
---

0 Comments on "Vail Snow Daze tickets now on sale for Wilco, Michael Franti & Spearhead, The Shins"
Be the first to comment below.