Community meeting on Dotsero Master Plan set for Thursday
Eagle County has recently completed the draft of a master plan for the Dotsero Area, representing the culmination of two years of work. The chapters and maps of the draft document are located on the county's website at: www.eaglecounty.us/Planning/Long_Range_Planning/Dotsero_Plan_Update/.
As a chapter of Eagle County's Comprehensive Plan, the Dotsero Area Community Plan will provide information and policies to help guide land use and site design in the greater Dotsero area. According to Cliff Simonton, senior planner for Eagle County, gathering input from property owners, business owners and concerned citizens on the contents of the draft plan is critical as the plan heads toward the public adoption hearings, which will be scheduled with the Eagle County Planning Commission later this fall.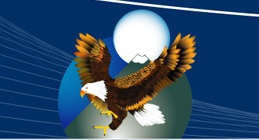 "At this point we are seeking additional input to make sure we haven't overlooked a significant issue that community members believe needs to be addressed in the plan," said Simonton. County staff will provide a brief introduction at the meeting, followed by a presentation and public input session facilitated by Dominic Mauriello of Mauriello Planning Group, LLC. "We hope to be able to gather all relevant opinions and concerns regarding the plan, so the Planning Commission can make adjustments prior to final adoption," Simonton said.
The final public open house meeting will take place from 5:30 to 7:30 p.m. on Thursday, Oct. 27 in the Two Rivers Community Center building in Dotsero. Members of the public are encouraged to attend. Written comments will be accepted throughout the final planning and adoption period. For more information or to submit comments, contact Simonton at 970-328-8751 begin_of_the_skype_highlighting 970-328-8751 end_of_the_skype_highlighting or clifford.simonton@eaglecounty.us or Dominic Mauriello at 970-376-3318 begin_of_the_skype_highlighting 970-376-3318 end_of_the_skype_highlighting or dominic@mpgvail.com.
---

47 Comments on "Community meeting on Dotsero Master Plan set for Thursday"